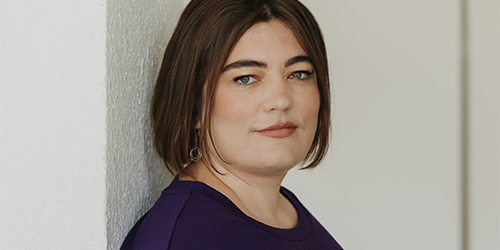 © Vanessa Wunsch
Autor*innenporträt
Alena Schröder
Alena Schröder is a freelance journalist and author, living in Berlin. She studied History, Political Science and Latin American Studies in Berlin and San Diego and attended the renowned Henri Nannen School for journalism. Alena Schröder is the author of several non-fiction titles. She has previously also published fiction under a pseudonym.
Unter presse@dtv.de können Sie mit Angabe des Verwendungszwecks Autor*innenfotos anfordern.
Author events
Alena Schröder liest aus "Junge Frau, am Fenster stehend, Abendlicht, blaues Kleid"
Lesung & Gespräch Im Rahmen des Begleitprogramms zur Ausstellung mit dem Titel "'Ausgestopfte Juden?' Geschichte, Gegenwart und Zukunft Jüdischer Museen" 26. Juni 2022 - 19. März 2023.
27.04.2023
18:00
Bücherei Hohenems
Marktstraße 1a
6845
Hohenems
Alena Schröder liest aus "Bei euch ist es immer so unheimlich still"
07.09.2023
17:30
Scheller Boyens Buchhandlungen
Friedrichstr. 4
25746
Heide