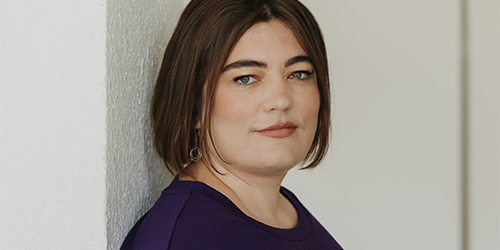 © Vanessa Wunsch
Autor*innenporträt
Alena Schröder
Alena Schröder is a freelance journalist and author, living in Berlin. She studied History, Political Science and Latin American Studies in Berlin and San Diego and attended the renowned Henri Nannen School for journalism. Alena Schröder is the author of several non-fiction titles. She has previously also published fiction under a pseudonym.
Unter presse@dtv.de können Sie mit Angabe des Verwendungszwecks Autor*innenfotos anfordern.
Author events
Veranstaltung
Moderation : Caroline Grafe
EIne Veranstaltung im Rahmen der Reihe "Secondo - das schwierige zweite Buch"
11.12.2023
19:30 (CEST)
Stadtbibliothek
Mailänder Platz 1
70173
Stuttgart
Veranstaltung
12.12.2023
19:30 (CEST)
Stadtbücherei Würzburg
Marktplatz 9
97070
Würzburg
Veranstaltung
05.03.2024
19:00 (CEST)
Buchhandlung zur Heide / Littera
Dielingerstr. 42 B
49074
Osnabrück
Veranstaltung
28.05.2024
19:30 (CEST)
Buchhandlung Hilberath & Lange GbR
Düsseldorfer Str. 111
45481
Mülheim an der Ruhr