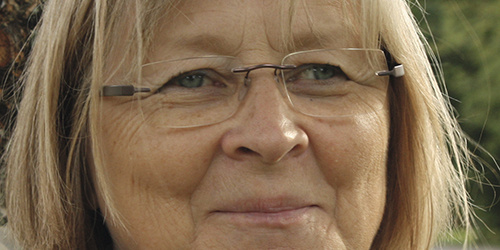 © Nina Stohner-Schönberg
Autor*innenporträt
Anu Stohner
Anu Stohner, born in 1952 in Helsinki, is a translator and writer who lives in Munich. She has won several awards for her trans­lations from Finnish, Swedish and English. She is internationally known for her books about ›Little Santa Claus‹ in collaboration with Henrike Wilson.
Unter presse@dtv.de können Sie mit Angabe des Verwendungszwecks Autor*innenfotos anfordern.
Author news
Preise & Auszeichnungen
›Ich bin Joy‹ auf den Besten 7
›Ich bin Joy‹ der britischen Autorin Jenny Valentine wurde im September 2022 auf die Deutschlandfunk-Bestenliste ›Die besten 7‹... des Monats gewählt.
more
less