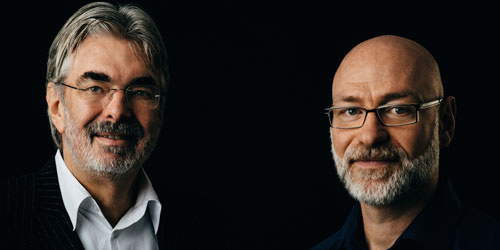 Autor*innenporträt
Benno Köpfer
Benno Köpfer read Prehistory and Islamic Studies in Freiburg, Cairo and Sanaa. As an archaeologist, he has been involved in various excavations in Yemen and Syria and travelled the Islamic world from Mauritania to Pakistan. He currently works as a research analyst with the Verfassungsschutz—Germany's domestic intelligence service.
Unter presse@dtv.de können Sie mit Angabe des Verwendungszwecks Autor*innenfotos anfordern.
Author events
Online-Veranstaltung mit Benno Köpfer und Peter Mathews
Ein Analyst beim Verfassungsschutz und Co-Autor im Gespräch über aktuelle Herausforderungen unserer Demokratie. Anmeldung per E-Mail an anmeldung@akademie-kjl.de; die Einwahldaten für Zoom werden im Anschluss zugeschickt. "Bücher gegen das Vergessen" ist eine literarische Fortbildung der Deutschen Akademie für Kinder- und Jugendliteratur, der Landesstelle für Büchereien und Bildung im Sankt Michaelsbund und des dtv.