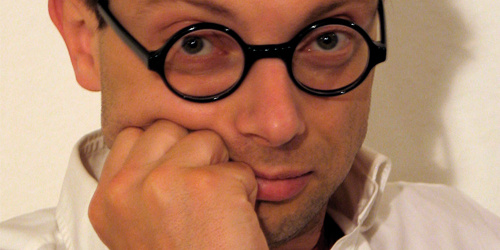 © Kristina Brusa
Illustrator*innenporträt
Thomas Müller
Thomas M. Müller is one of Germany's most illustrious illustrators. He has received numerous prizes and teaches as Professor of Illustration at the Academy of Graphic and Book Arts in Leipzig.
Unter presse@dtv.de können Sie mit Angabe des Verwendungszwecks Autor*innenfotos anfordern.
Author news
Preise & Auszeichnungen
Auf der Empfehlungsliste des Kinderbuchpreises NRW
›Manchmal bist du überall‹ wurde auf die Empfehlungsliste des Kinderbuchpreises des Ministeriums für Kultur und Wissenschaft Nordrhein-Westfalen 2022 gewählt.
Preise & Auszeichnungen
"Manchmal bist du überall" ist Kinderbuch des Monats
Die Deutsche Akademie für Kinder- und Jugendliteratur e.V. empfiehlt "Manchmal bist du überall" als Kinderbuch des Monats April 2022