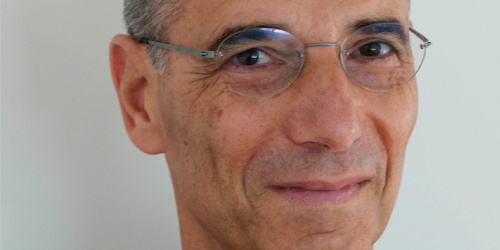 © Michael Wolffsohn
Autor*innenporträt
Michael Wolffsohn
Micheal Wolffsohn was born in Tel Aviv to German-Jewish parents who fled to Palestine in 1939. His family returned to Germany in 1954, and Wolffsohn was Professor of Contemporary History at the Munich Bundeswehruniversität from 1981 until 2012.
Unter presse@dtv.de können Sie mit Angabe des Verwendungszwecks Autor*innenfotos anfordern.
Author events
Schullesung mit Michael Wolffsohn
19.06.2022
22:00
Gymnasium der Schulstiftung Seligenthal
Bismarckplatz 14
84034
Landshut
Online-Gespräch mit Michael Wolffsohn
Einwahldaten erhalten Sie per Rundmail nach Anmeldung über anmeldung@akademie-kjl.de. Eine Veranstaltung der Deutschen Akademie für Kinder- und Jugendliteratur mit dem Borromäusverein, der Landesfachstelle für Büchereien und Bildung des Sankt Michaelsbundes sowie der Diözesanstelle des Erzbistums München-Freising.
06.05.2022 - 05.05.2022
17:00 - 22:00
Author news
Preise & Auszeichnungen
Jugendbuch des Monats März 2022
Die Jury der Deutschen Akademie für Kinder- und Jugendliteratur empfiehlt "Wir waren Glückskinder - trotz allem" als Jugendbuch des Monats März 2022