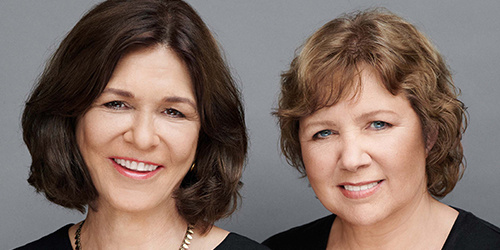 © Gunter Glücklich
Autor*innenporträt
Nora Engel
Nora Engel is a pseudonym – this novel was actually written by two authors.
Danela Pietrek studied French, theatre studies, and comparative literature, among other things, in Munich. During her studies she discovered her love of film. After long stays in California and Spain, she worked as a producer on various TV projects. She writes screenplays and has published three novels and a memoir. Today, Pietrek lives with her two daughters in Hamburg.
Tania Krätschmar is a native Berliner and a trained bookseller. She studied German in the USA and worked as a literary scout in Manhattan. Since 2009 she has made a name for herself as an author of a number of successful novels. She also works as a copywriter, translator, and reviewer. Krätschmar now lives with her son in Berlin.
Unter presse@dtv.de können Sie mit Angabe des Verwendungszwecks Autor*innenfotos anfordern.