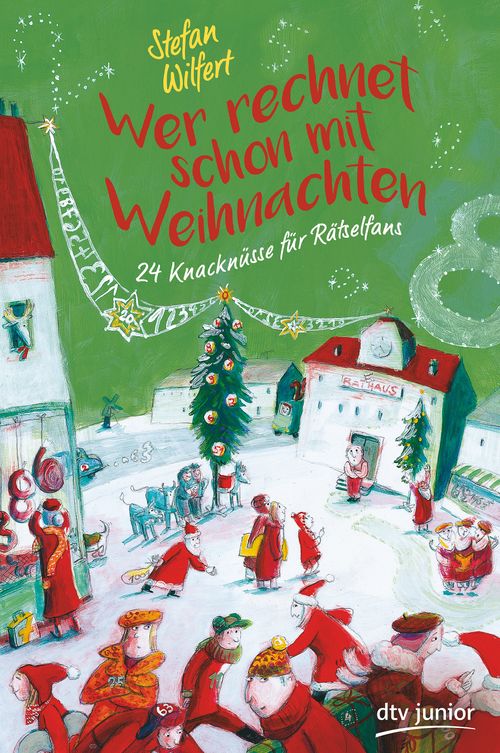 Who Wants to Count on Christmas?
Children & Young Adult, Children's Books, Children's Books Age 10+, Activity Books, Series, Activity Books
Any child knows that the lead up to Christmas is full of secrets and surprises. But no one could have possibly imagined the mysterious goings-on that the inhabitants of Numberville have to contend with: the judges have to calculate how many dominoes the defendant devoured, a special Christmas Sudoku has to be completed, and they have to say how many visitors attended the nomination for the most beautiful Christmas dog this year (of all things) and, if there were a total of 110 legs running around, including five people with not just one, but four four-legged companions on a leash, what would that make? It's an open and shut case: this is a haven for puzzle-addicts who have 24 puzzles to solve, provided they pay careful attention…
Who Wants to Count on Christmas?
Any child knows that the lead up to Christmas is full of secrets and surprises. But no one could have possibly imagined the mysterious goings-on that the inhabitants of Numberville have to contend with: the judges have to calculate how many dominoes the defendant devoured, a special Christmas Sudoku has to be completed, and they have to say how many visitors attended the nomination for the most beautiful Christmas dog this year (of all things) and, if there were a total of 110 legs running around, including five people with not just one, but four four-legged companions on a leash, what would that make? It's an open and shut case: this is a haven for puzzle-addicts who have 24 puzzles to solve, provided they pay careful attention…
Bibliographic Data
128 pages,
ISBN: 978-3-423-76312-7