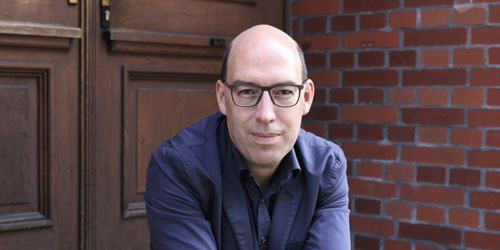 © Bogenberger Autorenfotos
Autor*innenporträt
Benjamin Cors
Benjamin Cors is a political journalist and television presenter who spent many years covering world news for evening news programmes and in-depth political analysis. Today he works as a regional political correspondent for a broadcasting station. He grew up as a Franco-German national and spent his childhood summers in Normandy.
Unter presse@dtv.de können Sie mit Angabe des Verwendungszwecks Autor*innenfotos anfordern.
Author events
Benjamin Cors liest aus "Schattenland"
Lesung und 3-Gang-Menü
07.07.2022 - 06.07.2022
17:00 - 22:00
einzigartig – Das kleine Hotel im Wasserviertel
Lünertorstraße 3
21335
Lüneburg
Author news
Preise & Auszeichnungen
Friedrich-Glauser-Preis 2016
Benjamin Cors wurde 2016 für Strandgut mit dem Friedrich-Glauser-Preis in der Kategorie Debüt - Kriminalroman ausgezeichnet.