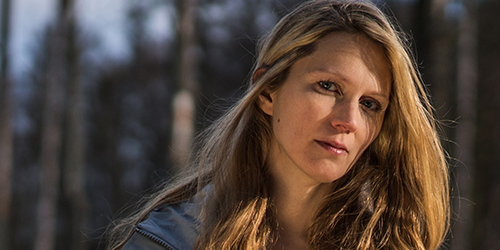 © Manolo Ty
Autor*innenporträt
Kira Vinke
Dr. Kira Vinke, born in 1988, is the director of Center for Climate and Foreign Policy at the German Council on Foreign Relations (DGAP), a scientist at the Potsdam Institute for Climate Impact Research (PIK) and a co-chair for the German Government's Advisory Council on Civilian Crisis Prevention and Peacebuilding. Her research focuses on the human dimensions of climate change, particularly the impact of climate on migration movements and human security.
Unter presse@dtv.de können Sie mit Angabe des Verwendungszwecks Autor*innenfotos anfordern.
Author events
Kira Vinke präsentiert "Sturmnomaden" - Moderation: Roman Deininiger (SZ)
01.12.2022
18:00
Bayerische Staatsbibliothek
Ludwigstr. 16
80539
München
Kira Vinke präsentiert "Sturmnomaden"
27.01.2023
17:00
Volkshochschule Dresden e.V.
Annenstraße 10
01067
Dresden