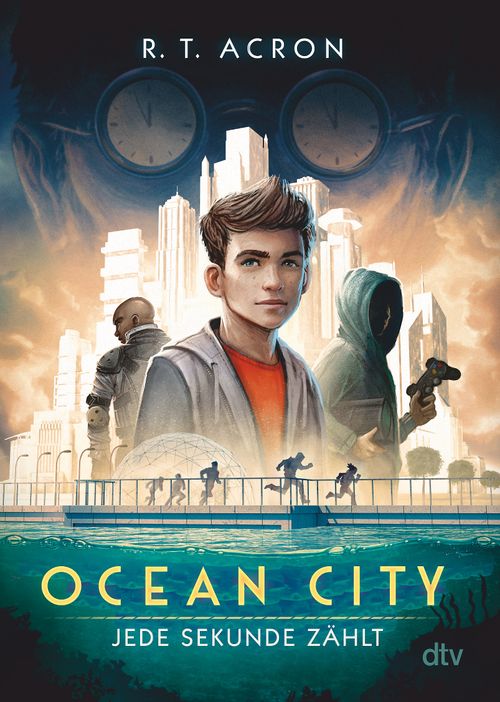 Look inside
Ocean City I
Children & Young Adult, Young Adult, YA Age 12+, YA Fantasy / Science Fiction
Ocean City floats out on the open sea, a modern, ecologically optimized floating city at the turn of the 22nd century. Everyone's needs are taken care of at the highest level possible - assuming that each person works their average twelve-hour day in service to the system. The common currency is not money, but free time. Misconduct results in significant time reductions. Hardly anyone revolts against the system... until Jackson and Crockie discover that they can use an astonishingly simple trick to crack and manipulate the time administration system. But Crockie jumps the gun and starts the process too early, all on his own. On their way to school, the friends run into a time checkpoint. Instead of presenting his armband showing the amount of time left in his account, Crockie makes a run for it. And suddenly they are surrounded by security guards. They are armed - and they fire. Crockie is hit, though Jackson is able to get away. From his hiding place, he is forced to watch helplessly as the guards carry away Crockie's lifeless body. Jackson reacts immediately: Under no circumstances can the secret police be allowed to find the treacherous device that Crockie used to tap into the time system. The only problem is that he has no idea where to begin his search in this city of 15 million citizens…
The furious opening to a thrilling action series for boys and girls over age 11
A page turner with tense character relationships, thematic depth, and political relevance
R. T. Acron
R.T. Acron is the pseudonym for Christian Tielmann and Frank Reifenberg, two renowned children's and young adult authors, who have a particular instinct when it comes to the needs and interests of teen readers.
Christian Tielmann was born in Wuppertal in 1971. He studied philosophy and German in Freiburg and Hamburg. Today he lives with his family in Cologne, and writes books for children and teens.
Frank Maria Reifenberg, born in 1962, was a trained bookseller. He now lives and writes full-time in Cologne. He primarily writes children's and young adult books, in addition to screenplays for film and television. For years, he has been actively involved in efforts to promote reading among boys.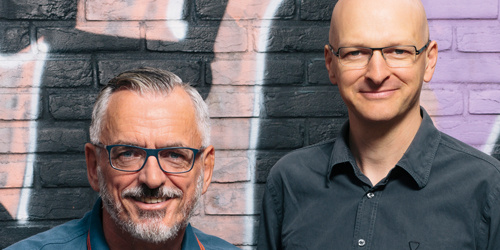 Christian Tielmann
Christian Tielmann was born in 1971 in Wuppertal. He studied Philosophy and German at Hamburg and Freiburg. Today he lives in Detmold. He has been writing books for children, young adults, and adults since 1999.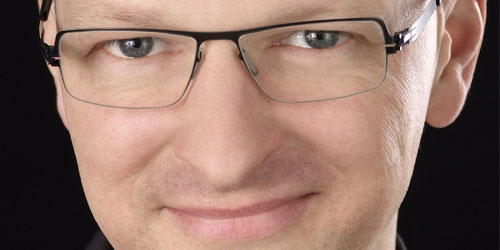 Ocean City I
Ocean City floats out on the open sea, a modern, ecologically optimized floating city at the turn of the 22nd century. Everyone's needs are taken care of at the highest level possible - assuming that each person works their average twelve-hour day in service to the system. The common currency is not money, but free time. Misconduct results in significant time reductions. Hardly anyone revolts against the system... until Jackson and Crockie discover that they can use an astonishingly simple trick to crack and manipulate the time administration system. But Crockie jumps the gun and starts the process too early, all on his own. On their way to school, the friends run into a time checkpoint. Instead of presenting his armband showing the amount of time left in his account, Crockie makes a run for it. And suddenly they are surrounded by security guards. They are armed - and they fire. Crockie is hit, though Jackson is able to get away. From his hiding place, he is forced to watch helplessly as the guards carry away Crockie's lifeless body. Jackson reacts immediately: Under no circumstances can the secret police be allowed to find the treacherous device that Crockie used to tap into the time system. The only problem is that he has no idea where to begin his search in this city of 15 million citizens…
The furious opening to a thrilling action series for boys and girls over age 11
A page turner with tense character relationships, thematic depth, and political relevance
Bibliographic Data
272 pages,
ISBN: 978-3-423-71860-8